AKUTOL is a wound care brand that specialises in providing a modern first-aid solution for wounds. The Akutol product range consists of Akutol Spray (Protective Plastic Bandage), Akutol Stop (Bleeding Stopper Spray), Akutol Burn Spray, and Akutol Plaster Remover.
For more information, visit our official website AKUTOL MALAYSIA.

Easothol Soothing Spray is an analgesic medication, specially designed with fine-mist technology to allow it to be absorbed rapidly into deep tissue, for effective relief of pain, strain, and soreness while providing anti-inflammatory and long-lasting effects.
Easothol is enriched with 6 types of essential oils, including peppermint oil, aloe vera extract, eucalyptus globulus oil, blue mallee oil, prostanthera melissifolia oil, and rosemary oil, to give off natural herbal scent and aromatherapy effects.
For more information, visit our official website: EASOTHOL MALAYSIA
ALLERGOFF  is an innovative solution for neutralisation of house dust allergens. It reduces the risk of allergy development or exacerbation and helps to treat symptoms of allergic diseases and inhaled allergy.
Benefits:
Reduces the risk of inhaled allergy.

Helps to treat symptoms of allergies; such as bronchial asthma, topic dermatitis, allergic inflammation of conjunctiva.

Alleviates symptoms of allergy disease.
For more information, visit our page ALLERGOFF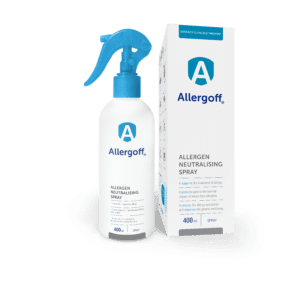 SCHOON HYGIENE is our hygiene products range. 
IE Direct Sdn. Bhd. (918020-V)